Your car is wrecked, undrivable and the costs of repair are nowhere near worth it. Now what? Well, despite having some bad luck, you'd be happy to know that all's not lost! Fast Way Car Removals pays cash for cars, and yes, that includes your wrecked car too. No matter how bad your car's condition is, Fast Way Car Removals will be happy to remove it from your driveway and pay you top dollar for it. We make cash for cars payments of up to $9,999 cash. Whether wrecked, scrap, old or simply unwanted, we can be at your doorstep in no time at all to buy and remove your vehicle. Did we mention all car removals and towing is free? So, why delay any longer? Sell your wrecked car to us and get top cash in hand.
Call us at 1300 324 912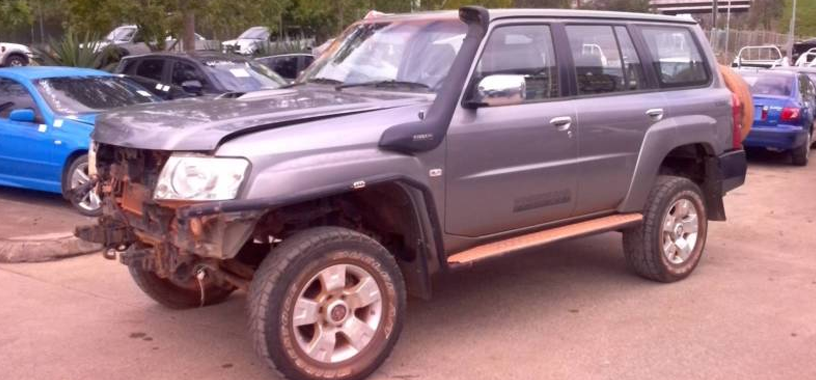 We Are Brisbane's First Choice In Wrecked Car Removal
With Fast Way Car Removals, a wrecked car doesn't mean it's lost all its value. We see the true value in all cars, trucks, vans, SUVs, 4x4s and utes which is why when we remove your wrecked car, we are willing to pay you a highly competitive cash amount.
We buy and remove:
Wrecked Cars
Scrap Cars
Junk Cars
Old Cars
Unwanted Cars
Undriveable Cars
Accident Cars
Weather damaged cars
Used Cars
Say Goodbye To Selling Costs – When You Sell Your Car To Us, All Our Services Are Complimentary
At Fast Way Car Removals, we are passionate about great service that leaves car sellers happy that they chose us. We are not your average car removal company. We are Brisbane's No.1 choice of car buyer, offering a whole range of complimentary services on top of paying top dollar for your wrecked car.
Some of our services include:
Free Car Removal
Free Auto Wrecking
Free Car Recycling
Free SUV Removal
Free 4×4 Removal
Free Ute Removal
We buy vehicles 'as is' – there's no need to prep your car!
We service all of Brisbane
Hassle-free and convenient car removals
We Know The True Value of Cars – Which Is Why We Can Pay You The Top Cash Price You Deserve
Our team is passionate about giving fair and highly agreeable prices for cars. Our appraisals consider many aspects of a car's value, so you never get lowballed. With us, car sellers are assured of getting the best cash for cars price that Brisbane has to offer. This is because we don't use flat rates when providing quotes. Instead, we use our many years of experience to provide you with fair and accurate cash for cars quotes. With us, car sellers can get up to $9,999.
Some of the important things we consider when considering a car's value include:
The car's condition – Is it wrecked, damaged, scrap, old or used?
The car's size & weight
The car's brand & model
The car's working auto parts
The car's metals
The odometer reading
As you can see, even if a car is wrecked there are still many valuable parts to it – such as its scrap metals. Fast Way Car Removals recycles and reuses virtually all of your wrecked car. So, with us, not only are you guaranteed a top cash offer, but you will also get peace of mind knowing that you've chosen a responsible and eco-friendly way to get rid of your wrecked car.
At Fast Way Car Removals, we can guarantee reliable, trustworthy service that will make sure you get the service and cash offer that you deserve. For a free quote, call one of our friendly specialists today on 1300 324 912.