It's easy to think that we are immune to car accidents. Sometimes it seems like it always happens to someone else, but the truth is it can happen to anyone. To make things worse, an accident can leave you with heavy costs for repairs, which might be so high that it's just not worth it and you might as well buy another car. That's the bad news, but don't worry: there's good news too. Even if your accident-condition car is in scrap or undrivable condition, that doesn't mean you have to pay for towing to have it removed. We offer free Accident Car Removal Brisbane wide.
Got an accident car that you're looking to get rid of? You can get very agreeable cash for car payment for it from Fast Way Car Removals this very day! We pay up to $9,999 in cash.
Call us today at 1300 324 912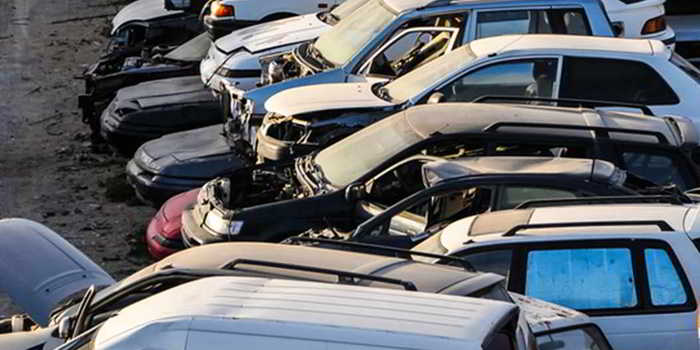 We Make Selling Your Accident Condition Car Easy & Effortless
We pay instant cash for cars.
We provide free Accident Car Removal and Towing.
We pay top cash up to $9,999.
We service all of Brisbane, Gold Coast, The Sunshine Coast, Toowoomba & Ipswich.
We provide all relevant paperwork for the car sale.
We'll Pay Cash For Your Accidental Cars – Even When Nobody Else Wants It
Bring a happy ending to your accident car by turning it into top dollar fast. Just because your car seems virtually useless and an eyesore doesn't mean it is worthless. Fast Way Car Removals pays up to $9,999 in cash for cars. If a quick top cash payment is what you are looking for, then you've come to the right place.
No matter what condition your car is in, you can sell it to us without worrying about getting it fixed and ready for sale. We buy:
Accident cars
Scrap cars
Old cars
Unwanted cars
Engine dead cars
Rusted vehicles
Undriveable cars
Junk cars
We don't buy just cars. We buy all types of vehicles including cars, trucks, vans, SUVs, 4x4s and utes. So, whatever type of vehicle you have, you can count on us to remove and buy it with top cash.
Whatever make or model – we'll buy it and remove it
At Fast Way Car Removals, we are the car removal specialists who can turn any unwanted vehicle into top dollar. Brands we buy include:
Ford
Mitsubishi
Holden
Toyota
Subaru
Nissan
Mazda
Suzuki
Honda
Isuzu
Kia
Lexus
Skoda
BMW
Mercedes Benz
Range Rover
Land Rover
Alpha Romeo
Peugeot
Fast Way Car Removals Brisbane – High Quality, Low Stress
We know selling your unwanted car can be stressful and a lot of hassle. Finding someone who will pay a decent price for your car that has seemingly lost all of its appeal can be daunting, and so people often end up paying for someone to remove their car. But wouldn't you rather be paid instead? Fast Way Car Removals believe in giving car sellers a speedy and stress-free car selling process that can be completed this very day, so that you can get on with your life along with some nifty cash in hand! All you need to do is call us for a quote and schedule your free Accident Car Removal, letting us know when you'd like us to come to you. And we will take care of the rest.
Call us for a top cash quote for your accident condition car.
Accept our quote and schedule your free car removal.
You're left with top cash while we tow away your unwanted car for free.
Sell Your Car Today – Contact Us For A Quote
For the car removal specialists that put your convenience and satisfaction first, look no further than Fast Way Car Removals. We're one call away and before you know it, we'll be at your doorstep to buy and remove your scrap car. For Brisbane's top car removal company, call Fast Way Car Removals at 1300 324 912.