Australian weather can be unpredictable. One minute it can be scorching hot, almost melting the paint off your car and the next it can be hailing ice the size of golf balls. Has your car been victim to hail damage and you would rather sell or remove it than go through the expenses of having it repaired? If you'd like to have your hail damaged car removed free of charge and bought for a great price this very day – then there's no better way than selling it to Fast Way Car Removals. We are specialists in hail damaged car removals and are known for our top cash offers. We pay up to $9,999 Cash for Hail Damaged Cars.
Call us at 1300 324 912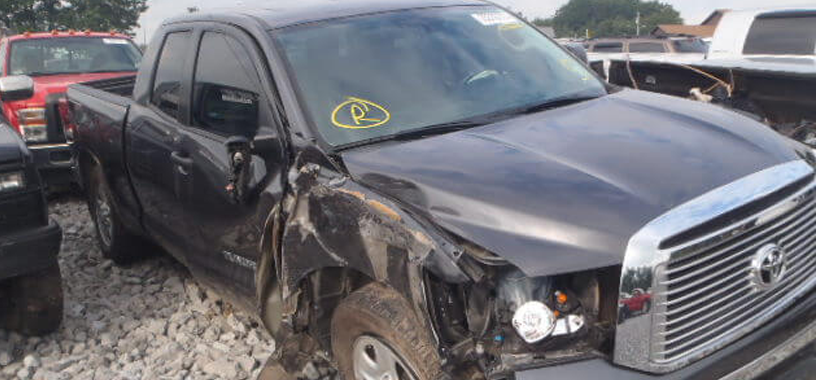 Enjoy Same-Day Car Removals – Fast Way Car Removals Will Be At Your Doorstep Today To Buy Your Car For Cash
Your Hail Damaged Car might be an eyesore, but Fast Way Car Removals would love to pay top dollar for it. Fast Way offers car removals for vehicles in any condition because we see the true value in all types of vehicles. There is no need to prep your car because we buy cars 'as is'.
We offer:
Hail Damaged Car Removal
Scrap Car Removal
Old Car Removal
Wrecked Car Removal
Junk Car Removal
Unwanted Car Removal
We also service all of Brisbane so wherever you are, you can schedule us for a speedy car removal with a top cash payment!
We Pay Top Cash For Hail Damaged Cars – We Buy Cars of All Makes & Conditions
Your car may have experienced hail damage, but Fast Way Car Removals is here to brighten your day with top cash payments – up to $9,999! We offer the best rates in the industry. We believe in fair prices, so we don't offer flat rates and our quotes are non-obligational. Some of the things we consider when doing car appraisal for your car include:
The vehicle's condition
Its make & model
Its age, size & weight
If it is driveable or not
We find all parts of your car valuable including its precious metals and interior parts. When you sell your hail-damaged car to us, not only are you assured of a top cash price, but you are also assured of a smooth and convenient, hassle-free car selling experience.
We Are The Eco-Friendly Car Wreckers & Recyclers
Fast Way Car Removals not only offer premium car removal and cash for car services. We are also the eco-friendly way of removing your car. We dismantle, recycle and reuse virtually every part of your car so there is sure to be no waste which can happen when cars are simply towed to a landfill. So, you can have the peace of mind of knowing your vehicle is not detrimental to the environment while also receiving top cash and free towing.
If you are concerned about the environment and would like to sell your car to a recycler who practices green auto recycling, then Fast Way Car Removals is the perfect choice for you.
Guaranteed Stress-Free & Hassle-Free Hail Damaged Car Removals Brisbane Wide
Although selling and removing your unwanted vehicle is generally a very stressful process, Fast Way Car Removals are a much-welcomed alternative where the whole transaction can be completed in about an hour.
Call us for one of our highly competitive cash quotes
Schedule us for a speedy car removal
Get paid in cash up to $9999 while we tow your car away within minutes
And just like that, your unwanted car problem is taken care of and you're left with top cash in hand!
Contact Us For A Free Quote
Fast Way Car Removals is your Car Removal experts. From Hail Damaged cars to wrecked cars, we provide Brisbane's top car removal service. For a free quote, call us at 1300 324 912.