Is your Ford car damaged, broken or just old? Fast Way Car Removal will buy your vehicles today. We specialise in reselling and wrecking; we guarantee easy Ford Car Removals and offer honest 'Cash For Ford Car' quotes. Just give us a call today at 1300-324-912.
Fast Ford Car Removals Brisbane– We Buy All Makes & Models
Wrecked, accidental, hail-damaged, old or non-working, we make cash for Ford vehicle offers that usually end with the word 'SOLD'. Our Cash For Cars offers is easy to obtain. Even better, you can get your unwanted car SOLD when you'd like.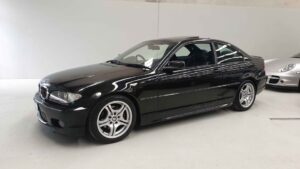 We Buy All Models- Earn Cash For Ford Car
Some of the models we accept- 
2GA, 7W, Anglia, Corcel, Congar, Country Sedan, Crestline, Consul, Customline, Custom 500, Crown Victoria, Country Squire, CXX, Model C, Model A, Fiesta, Escort, P69, RS2000, Cosworth, LTD, Laser, Lander, Mustang, Expedition, Endeavour, Excursion, Everest, Escape, Koln, Ka, Sierra, GT40, C-Max, Taurus X, Kuga, Fusion, Freestyle, Territory, Cargo, Bronco, Transit, Super Duty, Ranger, W Series, Model 79, D Series, Lobo, Model 59, and many more.
Get Car Removals with just one call to the pros- Fast Way Car Removal.
Receive Instant Dollars Up To $9,9999 From Your Ford
Whether Ford Cargo or Fiesta, you have an on-the-spot buyer for your vehicle at Fast Way Car Removal. We are Brisbane-based wreckers who're passionate about automobiles. You can sell every make, model, and state of car to us. When it comes to Car Removals in Brisbane, you can blindly trust us. If you prefer our services, you can surely earn a high offer along with fast and reliable service.
How To Sell My Damaged Ford Cars In Brisbane?
Nobody wants to waste their hard-earned money on repairing old vehicles. But, when you choose to sell your Ford car to a private buyer, you are expected to have the car in good condition. But that's not the case with us. We are an Auto Removal company in Brisbane that buys, wrecks and removes automobiles of all kinds. Fast Way Car Removal has purchased a variety of models that have been in poor condition. We don't expect Ford owners to repair their cars. Instead, we buy vehicles in whatever state or shape they are. So, even if it is in the worst situation, you can have peace of mind knowing that you have always had a buyer in Brisbane.
Can I Sell My Non-Running Ford Car Today?
If your Ford is not in a working condition, you don't have to spend a single penny to have it pulled. Fast Way Car Removal offers top-quality services to all Brisbane residents. Please call us on our phone number mentioned on the top right of this page. You can also submit our 'Get A Quote' form given on our website. 
Our team will go through your shared information and contact you ASAP. Share the vehicle's location with us to get your auto removed today. We will send our professional team with equipment to the site. They will haul your Ford car from your place to our junkyard without any hassle.  Save your time & energy and sell your vehicle to Fast Way Car Removal.
How To Earn Top Cash For Ford Cars In Brisbane?
The best part about our Ford Auto Wrecker & Removal service is that the process is convenient for every single client! Just follow the below steps:
Contact Us.

Our 24-hour helpline is available for every resident. When you call us, one of our customer- assistants will answer all your concerns and guide you throughout the process. Our team will lead you through the selling procedure, and then you will be asked to give basic details about your Ford car, including its model, year of manufacture, and its current state. You'll then be given a free cash quotation.

Arrange an Appointment.

We give our customers all the time they need to research and make up their minds. Once you agree with our shared offer, we will ask you to pick a date and time to process the auto removal process. Just share your address with us. Our team of professionals can visit you any time of the day, whenever it works for you. We operate across Brisbane and can thus reach you at any part of the city.

Receive Top Dollars.

We will visit your shared location on time. Then, we'll carry out a fast inspection of your vehicle before pulling it away. You don't have to worry if your Ford vehicle is covered in rust. We'll take care of everything. We will make you the highest cash offer up to

$9,999

today. Here, the best part is that you can get rid of your vehicle on the same day you contact us.
Sell Your Ford Cars For Cash, Contact Us Today!
With Fast Way Car Removal, you can now get your Ford vehicle sold while sipping a cup of coffee. Earn top cash up to $9,999 today. Contact us directly at the below-mentioned number at 1300-324-912.