All it takes is a certain point of view to see that there is value in virtually everything. Something that seems broken and useless could be reused or recycled and turned into something wonderful or even be worth a lot more money than you think. The same goes for your smashed car. Rather than just laying around being an eyesore, your smashed car could be sold for top dollar with Fast Way Car Removals. We pay cash for smashed cars, trucks, vans, SUVs, 4x4s or utes no matter what condition they are in. We are the smashed car removal company solving Brisbane's scrap car problems.
Call us at 1300 324 912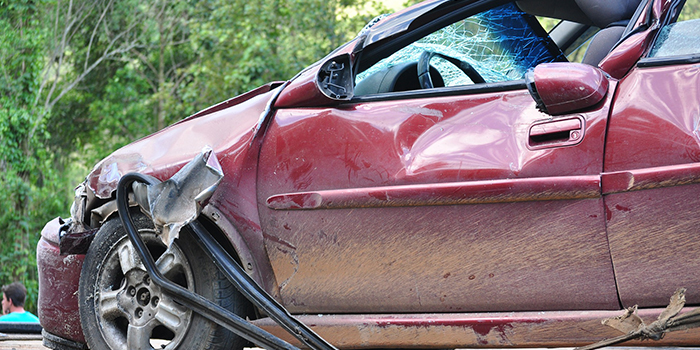 Your Smashed Car Can Fetch Your Top Cash With Fast Way Car Removals
Fast Way Car Removal sees value in all vehicles whether they are smashed, unwanted or just plain old. A dormant smashed car becomes increasingly harmful to the environment over time due to fuel and chemical leaks, rust and deterioration. Make your smashed car problem work for you by turning it into top cash instead. The sooner you get rid of your smashed car, the more value it will have, and the better the sale price.
Apart from smashed cars, we also buy:
Old cars
Wrecked cars
Junk cars
Scrap cars
Used cars
Accident cars
Unwanted cars
Flood damaged cars
Fire damaged cars
Mechanical Fault cars
Smashed Car Removal Brisbane Wide That Puts Your Convenience First
Fast Way Car Removal values your time because we value your satisfaction. We offer free car removals all over Brisbane for all types of vehicles in all conditions.
We offer:
Smashed Car Removal
Wrecked Car Removal
Scrap Car Removal
Old Car Removal
Accident Car Removal
Unwanted Car Removal
Why Sell Your Smashed Car To Us?
We offer high cash offers of up to $9,999 cash.
We offer convenient, quick and easy car removals.
We offer instant cash for car payments.
We are happy to schedule the car removal at a time that's convenient for you.
We work hard to provide car sellers with a hassle-free car sale.
We Pay The Best Cash For Smashed Cars Prices In Brisbane
Fast Way Car Removal knows that just because a car is smashed doesn't mean it loses all its value. There are still many precious parts in the vehicle including its metals. We offer fair, accurate and highly agreeable cash offers when we evaluate your car.
When evaluating your car, we consider:
Its condition
Its make and model
Its age
Its weight
Its odometer reading
Whether it is drivable or undrivable
Schedule Your Free Car Removal & Get Top Cash Payment Today
Selling and removing your car with Fast Way Car Removal is just like our name suggests: fast. Avoid the headaches and hassles that normally come with selling your car and schedule us in for a speedy car removal whenever it suits you. Our top-quality car removals can be completed in about an hour, payment included.
Call us for a free non-obligational quote.
Schedule us in for hassle-free car removal.
Accept our top cash offer and get paid as your car is removed free of charge.
To have your car removed the Fast Way, call us at 1300 324 912.