Only because your car is scrap will not mean you can't even sell it for exorbitant prices. Cash for Junk Cars can transform your old piece of junk into another dollar worth up to $9,999, offering you a cheerful ending to your car removal tale. Cash for Junk Cars Removal pays cash for scrap cars, and you can get the best price for your scrap car, truck, van, SUV, 4×4, or ute with us. We at Fast Way Car Removal will buy your car in whatever condition and pay you top dollar. as soon as possible.
Please call at  1300324912.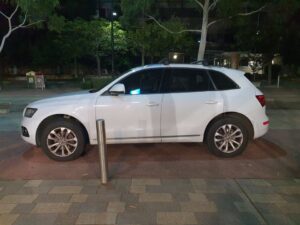 We purchase all makes and models-
We buy all different models, such as the following:
Toyota

Holden

Mitsubishi 

Suzuki

Honda

Mazda

Nissan\sIsuzu

Lexus

Kia

Subaru

Skoda

BMW 

Mercedes-Benz

Range Rover

Peugeot
The brands mentioned above are just a few examples.
With Cash for Car Removals, Your junk car is still worth a lot of money.
In addition to paying the highest scrap car prices in the industry, we also specialise in car removals. You could schedule your free car removal today and be paid in cash while your scrap car is towed away in minutes! Each of our facilities is entirely free, so there are no surprises when you sell your car to us. We can promise that Your scrap car is taken away, and you will be paid in full.
Cash for junk cars sees value in all vehicles, whether smashed, unwanted or simply old. Due to fuel and chemical leaks, rust, and deterioration, a dormant smashed car becomes increasingly harmful to the environment over time. Make your junk car problem work for you by converting it into cash. As soon as you get rid of your junk car, the higher its value and the higher the sale price.
Among our many complimentary services are:
We purchase Junk Cars for Cash in Fast Way Car Removal. Same-day car removals that are both stress-free and quick. We provide our service in the whole of Brisbane.
Car Removal at No Cost 

Free towing Brisbane-wide 

Phone quotes are available immediately

Car appraisal that is accurate and fair 

Paperwork is Free
When it comes to cash for car quotes, we take pride in our accuracy and fairness. Rather than having a set price, as some companies do, we consider all aspects of your car's value to get you the best price. Our inspections take into account the following factors: the vehicle's weight, size, odometer reading, age, model, condition, and individual parts and precious metals. We make a fair cash offer for your vehicle after carefully considering all of these factors. Today, turn your junk car into cash by requesting an instant quote from us.
All you have to do to turn your car into cash the fast way is to call us, and we'll come to you. We are the quickest and most convenient way to sell your unwanted vehicle. Why not avoid what could be months of hassle and have your car sold this very day at your leisure? Interested? 
How We Work:
Contact us for a free estimate – You can contact us at the number below listed or fill out our 'Get A Quote' form.

Accept our offer, and we will arrange for your free car removal anywhere in Brisbane.

Get paid in cash while your junk car is towed away for free.
It's that simple!
The moments of having to pay tow trucks to remove your vehicle are over. We find out a lot of automobiles as just a consequence. The majority of your issues will be resolved quickly and affordably with the help of our professional team. You could schedule your free car removal today and be compensated while your scrap car is taken out of service in minutes!
Cash for junk cars team at Fast Way Car Removal sets out to be the team that ensures you don't get lowballed and instead get paid the top cash amount that you deserve in an industry where there are those who would want to pay you as little as possible and even scam you.
What Makes Our Cash For Junk Car Removal Experts the Best?
We have years of experience in the car wrecker industry and know what it takes to be noticed. We have extensive experience with car removal and are experts who can work with unwanted vehicles in any condition. The sale of your vehicle is stress-free (and quick!). We have been well for providing a wide range of services – all of which are free! When you agree to the offer, we will come to your home and handle everything. Our scheduling is straightforward and can be completed the same day you accept us cash deal. We understand the true worth of automobiles. Our car appraisal team is thorough and accurate, and we aim to give you the best cash offer possible.
We provide quick and easy service. We'll be right there, ready to buy and remove your scrap car or vehicle. Call  Fast Way Car Removal today at 1300324912 to solve your scrap car problem quickly.