Sunshine Coast residents, you're in luck! Did you know that your scrap car that's just lying around and taking up space can make you a lot of money this very day? With Fast Way Car Removals Sunshine Coast, it doesn't matter what state your car is in. Even if your car is completely wrecked, undrivable and an eyesore, we will find value in it and pay you a fair and highly competitive price for it.
Why let your scrap car deteriorate further and become potentially hazardous, and worry about chemical leaks, rust or council fines when you could gte paid up to $9,999 cash for it instead? We offer free car removal and the best cash rates in the Sunshine Coast.
Call us at 1300 324 912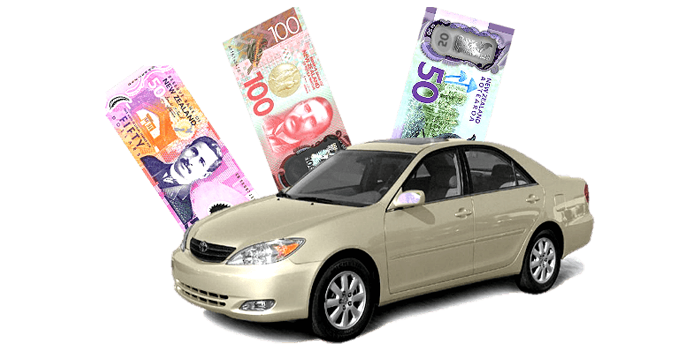 Cash For Cars Sunshine Coast – Maximum Cash Payments of Up to $9,999
Fast Way Car Removals is here to turn your scrap car into top dollar. We are Sunshine Coast's Preeminent Cash For Cars Service, turning junk cars into top cash all over Sunshine Coast.
Selling your scrap car has never been easier. Fast Way Car Removals Sunshine Coast will pay cash for cars, trucks, vans, SUVs, utes and 4x4s with top dollar. We buy cars in all conditions from scrap cars, damaged cars, undrivable cars to simply old cars. Our cash offer will go straight into your pocket, with no selling expenses to worry about, as we provide all our services for FREE.
There are many reasons that make Fast Way Car Removals Sunshine Coast stand out. To name only a few:
A fast and hassle-free cash for cars service for the Sunshine Coast
Top cash for cars up to $9,999
Fast quotes provided over the phone or online
Free car removal and towing
Stress-free same day car removals, car sales and cash payments
Exceptional specialists in car removal
Free scrap car removal
Free damaged car removal
Free old car removal
We provide all relevant paperwork for free
Whatever Make Or Model – We Will Gladly Pay Top Dollar For Your Vehicle
Fast Way Car Removals Sunshine Coast buys all kinds of vehicles and brands. We are passionate about providing fair and accurate offers for your scrap car by considering all your car's value, taking into account each individual part such as the engine or alternator, to its many precious metals.
Some of the brands we buy include:
Ford
Toyota
Honda
Holden
Mitsubishi
Nissan
Mazda
Suzuki
Skoda
Isuzu
Subaru
Kia
Lexus
We Have The Best Cash for Cars Rates That The Sunshine Coast Has To Offer
Fast Way Car Removals doesn't just offer cash for cars – we offer the best rates in The Sunshine Coast – and Brisbane, for that matter! At Fast Way Car Removals, we believe in offering fair and accurate prices by considering all your car's value. Where some cash for cars businesses offer a set rate for vehicles, we have appraisers who accurately valuate your car and offer a fair cash quote for it, based on its condition. We pay up to $9,999 cash.
Some things we consider, to ensure you get the highest cash offer for your car, include:
Brand and Model
Condition
Whether the car is in drivable or undrivable condition
Model
Weight and size
The working parts such as the alternator and engine
The tyres
The odometer reading
Fast Way Car Removals – We Live Up To Our Name
There's a reason we have the word 'Fast' in our name. When you sell your car to us, our services are as quick and convenient as possible so that you can go back to your day as usual – only this time you'll have top cash in hand! Our stress-free scheduling can be done same day.
Get a no-obligation cash quote over the phone or through our online form.
Book your free car removal.
We hand over the top cash payment as we remove your car for free within minutes.
For a free car removal and top cash for your scrap car, call us at 1300 324 912.