Scrap Car Removal Service to Get Rid of the Scrap Vehicle
Posted on 28
th
, Apr 20
For most Australians, their cars are part of the family. A car seems to be trusty steed and a reliable companion at times of dire need. If the owner of the car faces some traumatic or dangerous situation, the car acts a saviour. Having your personal vehicle can be really beneficial but if the vehicle is damaged or scrapped, you should schedule Old Car Removal Brisbane wide. For free Scrap Car Removal Service, contact only Fast Way Car Removals Brisbane. Things will get even more difficult if the vehicle is made to sit for years in a non-working condition.
We can give you the best net worth of your car and so you need not think of buying a new car. If you think that the cost of car repair is far more than what it costs for buying a new car, you may opt for Scrap Car Removal Service. Irrespective of the condition of the old car, you may get a fair amount of cash in exchange for the car.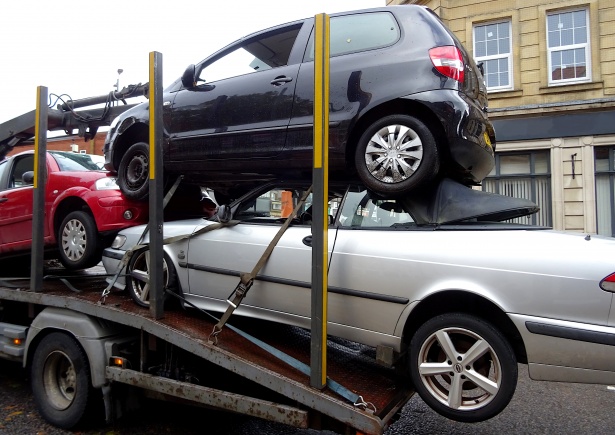 Used Cars for Cash is our business for years. Fast Way Car Removals Brisbane offers cash for car services with the help of an experienced, professional team to take care of your needs. We will attend to your car removal needs till the time the transaction is completed. There will be no delay in payment, no checks involved and only high payment for scrap cars. In the city of Brisbane, we cover the maximum areas. We will give you the true worth of your car. Give a call at 1300 324 912. It is easy to sell your old car with us.
Take Advantage of Prompt Scrap Car Removal Service
You may now take full advantage of swift car removal by getting in touch with Fast Way Car Removals Brisbane. So, do not settle for anything less but get top dollars in return for scrap car. If the car parts and components are no longer produced, you need to dispose the old car.
We are here to benefit you to the fullest and make swift payment for an old car. It is almost 15 years we deliver car removal service in Brisbane. With us, you get top Cash for Old Car which is of no use. When we give you a price offer for the car, you are free to accept it or reject it. Our expert and highly experienced technicians offer high-quality services. We will arrange Scrap Car Removal Service which suits your schedule. Feel free and contact us now for car removal services. We are there to offer you the best prices for old car.
What To Do When The Car Is Not Roadworthy?
If the car is not roadworthy, you must sell it off to fetch some money. But, it will not be easy to sell a car which is not roadworthy. The prospective buyer will be seeing a roadworthy certificate before buying it. If you are happy with our services, do write your review on our website. We will be glad to know your concerns if any. Whether or not your vehicle is roadworthy, we will get it removed from your site and pay in top dollars
Why Choose Us?
Fast Way Car Removals in Brisbane holds years of experience in car removal services. Having more than 20 years of experience in the field, our business is expanding day by day. Being the leading junk car removal company, we offer hassle-free and efficient car removal services. If you have any other concern, you may get in touch with us.
Call 1300 324 912.